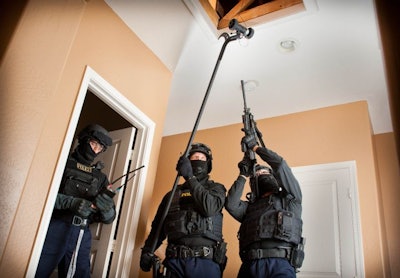 Shieldspike has introduced the Hammerspike XL break-and-rake tool with Scout Mount attachment that enables tactical teams to convert it into a pole camera.
The mount allows SWAT officers to attach a ReconRobotics Throwbot micro robot to the business end of the Hammerspike XL.
The tool and mount weigh six pounds. When attached, the mount gives the user five and a half feet of stand-off distance.
The tool is available in tactical black.