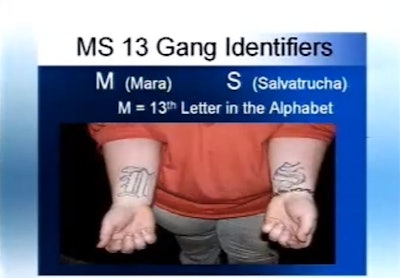 The decision last week by federal authorities to classify the Mara Salvatrucha MS-13 gang as a "transnational criminal organization" has some experts hoping the move will put the gang on the run.
In Washington, both officials and experts said the designation shows that the federal government sees MS-13 as a real threat.
Local law enforcement officials cheered what they saw as the unprecedented federal action, saying they hope it can significantly dent the gang's power.

The designation gives the U.S. Treasury Department the power to freeze any financial assets from the gang or its members and prohibits financial institutions from engaging in any transactions with members of the group.
Read the full Los Angeles Times story.
Related: