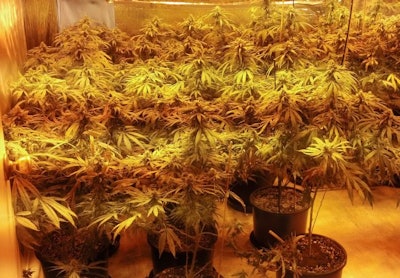 Los Angeles County Sheriff's narcotics detectives seized more than 2,000 marijuana plants worth an estimated $6 million at three locations and arrested two suspects.
The deputies served search warrants at the homes in Diamond Bar and Hacienda Heights on Wednesday and arrested Binh Ly, 43, of Rosemead and Thank Chiem, 45, of San Jose.
Inside the homes detectives found an elaborate marijuana grow system with plants at various stages of growth. Approximately 20 pounds of finished product was recovered, according to a sheriff's press release.
Electricity was being stolen from Southern California Edison (SCE) at the three locations. The suspects were booked at Walnut Sheriff's Station and bail was set at $170,000.