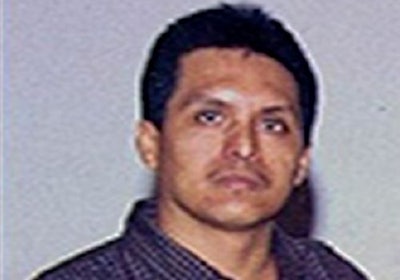 Mexican Marines captured the brutal leader of the Los Zetas Mexican drug cartel early Monday in what U.S. drug enforcement officials called a major blow in the country's drug war.
Miguel Angel Trevino Morales, 40, was arrested with $2 million in cash on a dirt road outside Nuevo Laredo, where the cartel is based. His bodyguard and an accountant were also arrested. The Drug Enforcement Administration lauded the capture.
"Trevino Morales is of one of the most significant Mexican cartel leaders to be apprehended in several years and DEA will continue to support the Government of Mexico as it forges ahead in disrupting and dismantling drug trafficking organizations," according to a DEA statement.
Trevino Morales, also known as Z-40, had wrested the cartel away from founder Heriberto Lazcano in early 2012. Two years earlier, the two men led a break-away move from the Gulf Cartel, where they had once acted as enforcers. The Zetas, a group of former Mexican Army Special Forces operators, were formed in 1999.
While leading the Zetas, Trevino Morales used brutal tactics, including beheadings, torture, and indiscriminate slaughter. One tactic called "guiso," or stew, involved putting enemies in 55-gallon drums and burning them alive, reports Fox News.