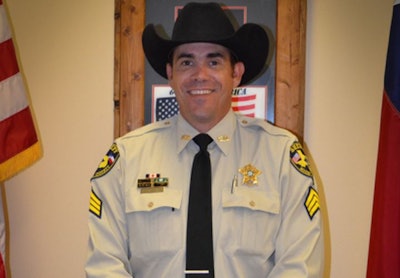 A fugitive sex offender fatally shot a Texas deputy serving a warrant and later wounded a municipal officer in a city hall shootout that also left the suspect dead.
Hood County Sheriff's Deputy Sgt. Lance McLean was shot in the head by Ricky Don McCommas, 49, on Friday as he responded to a disturbance call. A warrant had been issued for McCommas, who was indicted in April for sexual assault of a child, when he failed to appear in court Friday, reports CBS News.
After killing Deputy McLean, McCommas fled the scene in a white van that was later spotted by Granbury Police officers, who followed it in to the city hall parking lot.
McCommas opened fire on Granbury officers, wounding Officer Chad Davis with a gunshot to the arm. Doctors also recovered bullet fragments from the officer's knee. Officers returned fire, killing McCommas.
McLean died Saturday at 11:45 a.m. in a Fort Worth hospital. He leaves behind a wife and two special needs children.