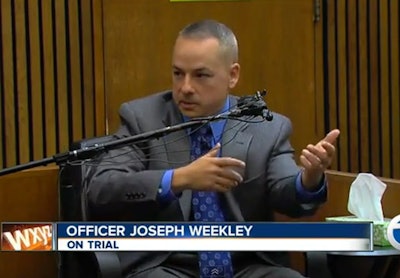 Detroit Police Officer Joseph Weekley will stand trial a second time for the shooting death of 7-year-old Aiyana Stanley Jones after a judge on Tuesday declared a mistrial.
Grim-faced jurors, after deliberating for about 15 hours over three days, told Judge Cynthia Gray Hathaway Tuesday afternoon they were unable to reach a verdict in the trial of Weekley, who was charged with manslaughter for fatally shooting Aiyana during a May 16, 2010, search for a murder suspect.
Weekley testified last week he didn't realize at first that his gun went off — which was a point of contention in the deliberations, according to a juror who didn't want to be identified.
Read the full Detroit News story.