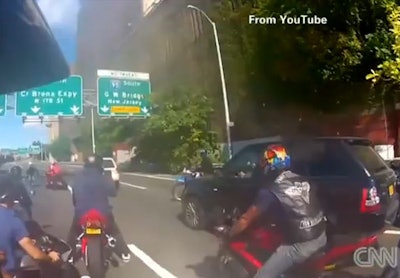 An undercover NYPD officer has been placed on modified duty and turned in his badge and gun for taking part in a biker gang attack on a motorist late last month.
The officer initially claimed he took no active role as fellow bikers pulled Alexian Lien from his SUV on Sept. 29 and beat him in front of his wife and 2-year-old daughter.
The officer allegedly "furiously slapped the car's back window so hard that it shattered" during the road-rage attack, reports the New York Post.