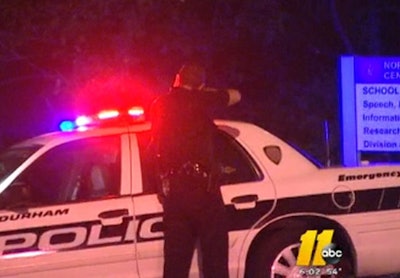 Campus police shot and killed a robbery suspect who twice opened fire on them near North Carolina Central University late Monday, reports WRAL.
The incident began after Durham Police officers tracked the suspect onto the campus, which was locked down at 10:15 p.m. After NCCU Police officers located the man in a wooded area near the southeast part of campus, the suspect pointed a shotgun at officers and fired.
Durham PD's SWAT and K-9 unit assisted with the search, and the suspect again exchanged gunfire after refusing to surrender or comply with the officers' orders.
The gunman was hit by police gunfire and died at the scene.