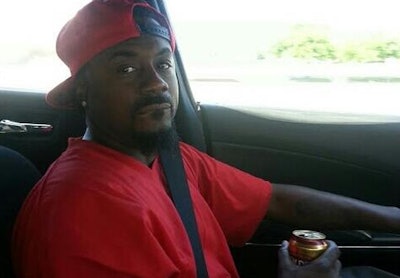 The suspect who allegedly shot a San Antonio Police officer through a motel door surrendered to police after a nine-hour standoff during which he posted Facebook updates.
Melvin McKinney, 38, faces charges of aggravated assault of a public servant, after he allegedly shot Officer Aaron Terrazas, 34, at 7:53 a.m. Monday. Officer Terrazas was transported to the hospital by an off-duty officer who heard about the shooting on his police radio.
Before surrendering at about 5 p.m., McKinney posted on his Facebook page, "This s**t is krazy" and later, "I love y'all but this is something I have to do."
McKinney was charged with drug possession in the past and there was a warrant for him for an assault in March, reports the San Antonio Express-News.
Officer Terrazas was shot in the head and continues to recover in intensive care at San Antonio Military Medical Center.