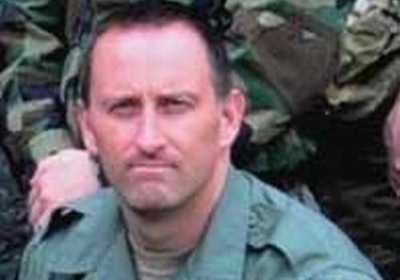 A Baltimore County Police officer was shot and killed early Wednesday during a dynamic entry into a Catonsville home of a suspect involved in an earlier shooting.
Officer Jason Schneider, 36, was shot exchanging gunfire with the suspect, who was hit by police gunfire and taken into custody, the county announced. Officer Schneider was transported to the University of Maryland Medical Center's Shock Trauma Center where he was pronounced dead.
The line of duty death stemmed from a shooting a week earlier, at 10:11 p.m. Aug. 19, when the suspect argued with a 29-year-old man at a home in the 100 block of Winters Lane. The victim was shot and is expected to survive.
The subsequent investigation led officers to a residence on Roberts Avenue early Wednesday. Officers entered the home and encountered several subjects. A second officer also discharged his weapon during the ensuing gunfire.
Baltimore County Police Chief James Johnson told the Associated Press that Officer Schneider was shot several times as he turned a corner, returning fire as he fell.
"Jason was extraordinarily experienced," Chief Johnson said in a statement. "He was a leader within the unit. This is a terrible loss for Baltimore County. His noble work is greatly appreciated, and his bravery and role in the great human experience brought us here today."