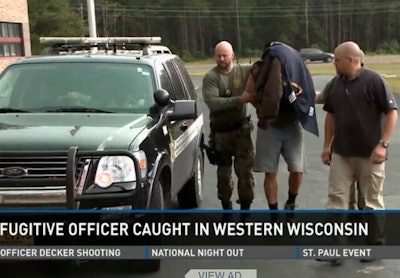 A manhunt for a Waupun (Wis.) Police officer that began early Monday morning in Green Lake County ended late Tuesday afternoon with the man's arrest in northwestern Wisconsin.
Lt. Bradley Young, a 22-year veteran, was taken into custody about 5:10 p.m. in Burnett County. He is being held in the Burnett County Jail on local burglary charges.
Waupun Deputy Police Chief Scott Louden said he will be meeting with officials from the Department of Justice today, Aug. 7, to gather information and determine next steps regarding Young.
Read the full Fond du Lac Reporter story.