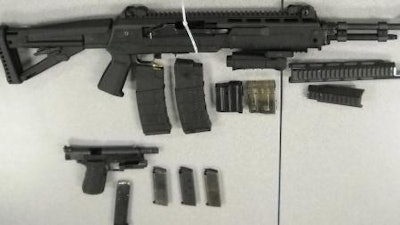 A 31-year-old man accused of ambushing a deputy during a traffic stop in Victorville, Calif., was arrested on suspicion of attempted murder, reports the L.A. Times.
Shawn Munoz allegedly opened fire in a "brazen attempt to take a uniformed deputy's life," according to the San Bernardino County Sheriff's Department.
"The deputy saw muzzle flashes and heard four gunshots coming from the Chrysler 300," department officials said in a statement.
The deputy fired back, and the driver fled the scene after Sunday night's shooting. Investigators found the vehicle at a home several blocks away and obtained a search warrant for the residence, the department said.