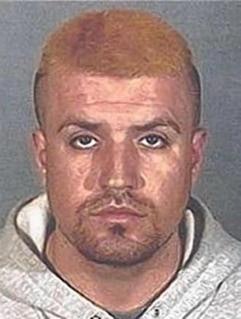 For 11 years, Eduardo Rodriguez was one of Los Angeles' most wanted fugitives, an alleged Toonerville street gang member accused of killing four people. His trail led from the streets of Atwater Village to Mexico, where police believed he fled years ago.
Then last year, the LAPD agreed to let Glendale police take a new look at the case. A police investigator working desk duty started plugging names of Rodriguez's friends and gang associates into his computer.
That led him to a Facebook page for a woman in Riverside that included pictures of a man he thought looked like Rodriguez. He then found more photos: One that appeared to be him with a woman in Las Vegas, another taken with some children at the Griffith Observatory, the Los Angeles Times reports.
So began a new search that ended this week with Rodriguez's arrest. It left officials marveling at how a search of Facebook did what years of "wanted" bulletins and even a segment on "America's Most Wanted" could not.