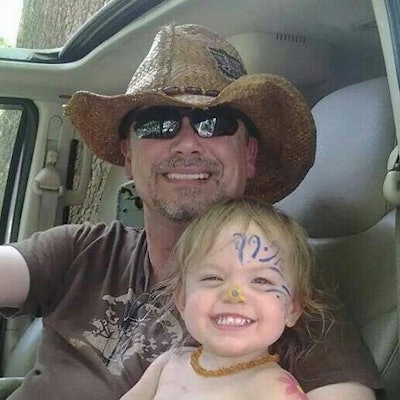 Two children and an adult male were found dead when law enforcement made entry to a southwest Springfield, Mo., apartment Monday evening, ending a nearly 24-hour standoff situation, police said.
The man — William R. Williams, 51 — appeared to have died of a self-inflicted gunshot wound, Lt. Eric Reece told the media in a briefing after the bodies were found, ending a day in which there was little communication from officials as to the status of the situation.
Also dead were Williams' son and daughter — Brodie Williams, 4, and Marley Williams, 2.
It was a check-person call that initially brought police to Lake Shore Apartments around 9:30 p.m. Sunday, the Springfield News-Leader reports.
"When we arrived, we encountered a man who was armed," Reece said. "We set up a perimeter, which continued throughout the night with negotiations. Those negotiations continued into today."
Police chief Paul Williams said Tuesday that he believes the two children were dead before officers were called to the scene on Sunday night, KY3 reports.
By the end of the day, a 4-year-old and her father had put out cookies and water for officials who had responded to the scene.
"Thank you for keeping us safe," read a handwritten sign on a fence.