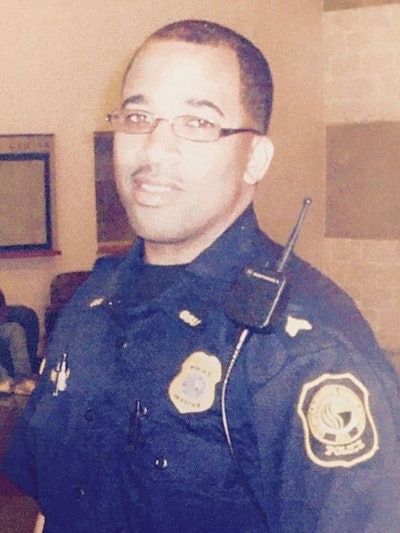 An East Point (Ga.) PD detective and member of the SWAT team died in surgery Thursday due to health problems caused by a previous on-duty injury, reports WSBTV.
Det. Toure Heywood was an officer at Georgia State University and was run over by suspects during a traffic stop 12 years ago. That one incident caused him lifelong problems that resulted in his death. After the crash he suffered internal bleeding and several organs had to be removed. He had been waiting for a transplant for multiple organs.
Heywood started out as a Marine, went on to be a corrections officer, and then graduated from the police academy to be an officer at the GSU Police Department. He was a detective with the East Point Police Department when he died.