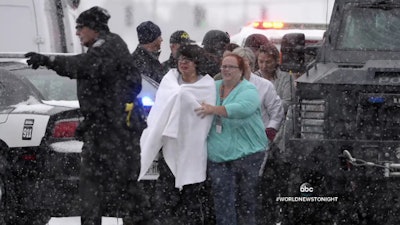 Mass shootings typically last no more than about seven minutes, but a gunman continued firing on police and others for five hours in Friday's attack at a Planned Parenthood clinic in Colorado Springs.
Experts say the lengthy gun battle partly reflected the host of unusual challenges that officers faced from a suspect who was holed up in a building that was engineered to protect occupants from outside danger.
Colorado Springs police initially had trouble locating the suspect, emergency dispatch records show, and were facing unknown danger as the gunman fired at propane tanks placed in the parking lot outside.
"Considering the absolute insane situation, which it was, and the (improvised explosive devices), their response was incredible," Chris Grollnek, a Dallas-based tactical expert who has been studying the shooting, told the Denver Post.