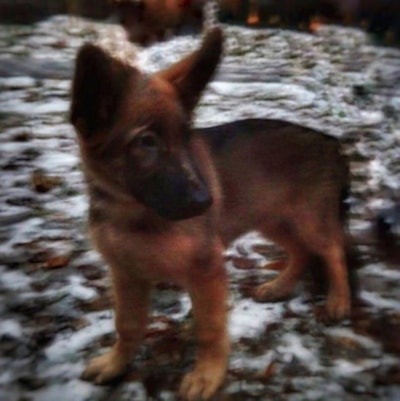 Russia has shown its solidarity with the people of France in an unusual way - by donating a new puppy to carry on the memory of Diesel, the police dog killed by a suicide bomber on Wednesday, reports the Daily Mail.
The little puppy, called Dobrynia, has been sent to Paris by the Russian government to help "in the fight against terrorism."
It will be trained up to continue the vital work that Diesel, a seven-year-old Belgian shepherd, was doing before she was killed in the raid on the apartment block in Saint-Denis, where Paris massacre mastermind Abdelhamid Abaaoud was hiding out.
The Russian Interior Ministry, which shared pictures of Dobrynia on the social network site, has written to France explaining the gift. In the letter, Minister Vladimir Kolokoltsev said: "I ask you to accept from Russian's police dog handlers this shepherd puppy, who will be able to take his place in the ranks of Diesel, your dog who died doing his duty."