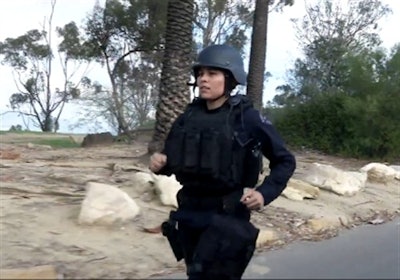 VIDEO: LAPD Officer Ran L.A. Marathon in Full Tactical Gear
An officer with the Los Angeles Police Department has successfully run the Los Angeles Marathon in full tactical gear to support a great cause.
Officer Kristina Tudor, who weighs 115 pounds, has been training to carry an extra 35 pounds over the course of the 26.2 mile run to help raise money for the Badge of Heart organization, reports KABC.
The money raised for the organization will allow fellow officers to help victims they come into contact with every day.
"I think it's worthwhile to hopefully raise some attention and hopefully money for that organization," Tudor said.
Last year, Tudor competed in the same marathon for a different cause and wore her police uniform.
But this year, she hopes to raise $25,000 for Badge of Heart through a GoFundMe account.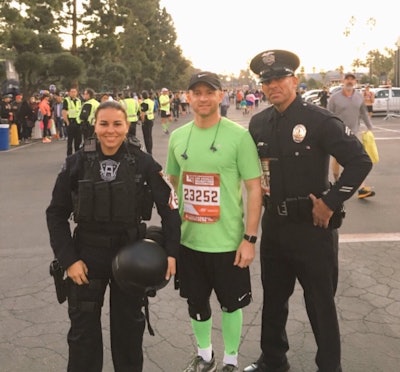 "An officer comes across a needy family or crime victim, we want to be first responders for those officers. So we want those officers to have the ability to come to us and hopefully we can provide some assistance to those needy families and crime victims," LAPD officer Ken Lew with Badge of Heart explained.
Tudor finished the race with a time of 6:14:15. She has raised over $5,500 and hopes to still raise more.