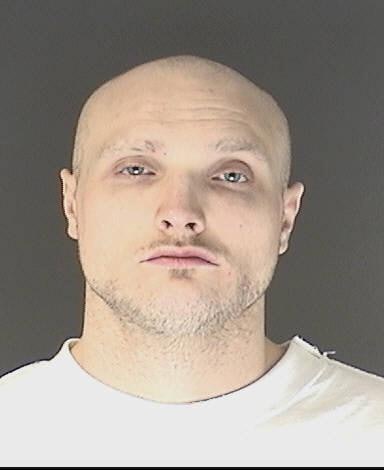 A Colorado Springs, CO, felon once considered a person of interest in the 2013 slaying of Colorado's top prison official, Tom Clements, pleaded guilty Thursday to trying to kill a police officer while fleeing what authorities called a botched burglary, reports the Colorado Springs Gazette.
Thomas Guolee, 35, a reputed member of the 211 Crew white supremacist prison gang, was sentenced to 28 years in prison.
Prosecutors agreed to the penalty as part of a plea deal that tossed 18 of 19 counts against Guolee. He was on track for an Oct. 24 trial, court records show.
Guolee shot at least once in the direction of an officer when police responded to a report of a prowler in the 2400 block of Sierra Springs Drive. The faceoff led to a high-speed chase in which Guolee was shot in the leg after bailing out of a stolen vehicle.
One of two reputed gang members arrested in Colorado Springs in the wake of Clements' murder, Guolee denied involvement in the assassination during a jailhouse interview with The Denver Post in 2013. He was not charged in Clements' death.