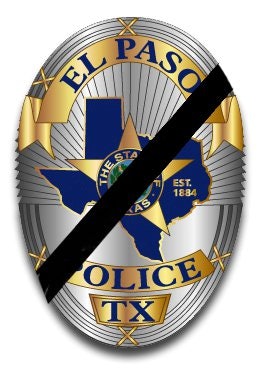 The State of Texas has offered the man accused of killing an El Paso Police Officer a plea deal, a spokeswoman with the District Attorney's Office confirmed.
In court Wednesday, John Paul Perry was offered the opportunity to plead guilty to a charge of manslaughter and receive up to 45 years in prison, reports KVIA.
Perry is scheduled to go on trial January 20, 2017.
Last year, prosecutors announced they were not seeking the death penalty against Perry, the man accused of intentionally crashing into police officer David Ortiz.
The 45-year-old Perry, believed to be a Barrio Azteca gang member, is charged with Capital Murder and Unauthorized Use of a Motor Vehicle, the same vehicle he allegedly drove into Officer Ortiz's motorcycle in East El Paso, killing him. Perry has pleaded not guilty to the charges.
The deadly collision happened March 10, 2016 at the intersection of Lee Trevino and Vista del Sol. Officer Ortiz, riding his motorcycle, stopped at a red light when Perry allegedly rear-ended him. Ortiz died days after the crash.