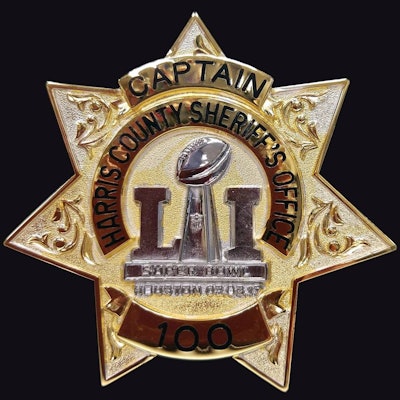 Five to 10 armed men escaped police Monday night after robbing a home in north Harris County, TX, and firing dozens of rounds toward responding officers, police said.
Three children escaped the robbers who pistol-whipped their father and stole more than $50,000 in cash from the home, which contained large quantities of drugs, a police spokesman said.
About 6 p.m. Monday a teenage girl called police from a home near the Greenspoint area and said her father was being beaten by armed men, Harris County Sheriff's Office spokesman Sgt. Cedrick Collier said. The girl and her two siblings younger than 10 managed to escape to a neighbor's house, reports the Houston Chronicle.
Sheriff's deputies responding to the call about the home invasion and robbery were met with a hail of gunfire, Collier said -- at least 20 or 30 rounds. No one was injured.
The armed men escaped through the back door and are believed to have left in a white Jeep or SUV, the spokesman added.
The Harris County SWAT team arrived to the scene and used a robot to search the house, and police used K-9s to search the area but found no suspects.