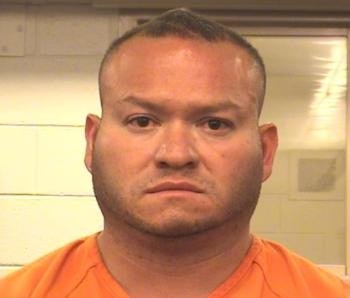 A man is in custody after Albuquerque police say he opened fire on officers Wednesday night, hitting and injuring one officer, near Montgomery and Wyoming NE.
Maximilano Villegas, 38, was booked into the county jail after a SWAT standoff early Thursday morning and is charged with aggravated battery on a police officer, false imprisonment, child abuse, and misdemeanor domestic violence charges.
Officer Fred Duran, an Albuquerque Police Department spokesman, said the officer was struck in the shoulder as police were responding to a domestic violence call around 11 p.m. He was taken to the hospital with non life-threatening injuries, the Albuquerque Journal reports.