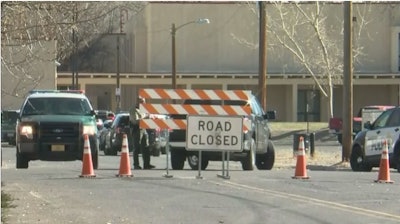 Law enforcement officers responded to a call of a school shooting in Aztec, NM, Thursday. Two students were reportedly shot and killed by the male suspect who was also killed. It is not known if the suspect killed himself or he was killed by law enforcement.
Earlier deputies and Lt. Kyle Lincoln from the San Juan County Sheriff Department cleared the building and actively searched the school.
The call came in to the Aztec Police Department while classes were in session, KQRE reports.