A San Marcos, TX, police officer was killed Monday afternoon while serving a warrant in the Cottonwood Creek subdivision, police officials confirmed.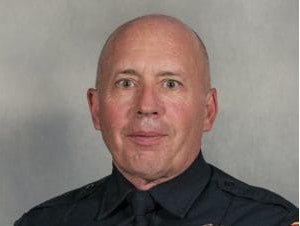 Kenneth Copeland, 58, was serving a warrant for a violent crime in a subdivision on the city's south side when a man opened fire on him and other officers, "much like in an ambush-style situation," Police Chief Chase Stapp said in an evening news conference, reports the Washington Post.
Copeland, a 19-year veteran of the force who was working on his day off, was struck multiple times. His fellow officers put him in a patrol car and rushed him to the Central Texas Medical Center.
The officer was wearing a protective vest but died from his injuries at Central Texas Medical Center about 3:50 p.m., reports the American-Statesman.
The suspect was shot and taken to an Austin hospital following a standoff with the San Marcos/Hays County SWAT team, officials said.
Copeland is the first officer killed in the line of duty in the history of the San Marcos Police Department. He leaves behind a wife and four children.