One Arlington, TX, police officer was shot multiple times and another injured as a SWAT team attempted to serve a warrant at a suspected drug house Tuesday, police said.
After an hourslong standoff, the suspect was pronounced dead, reports the Dallas Morning News.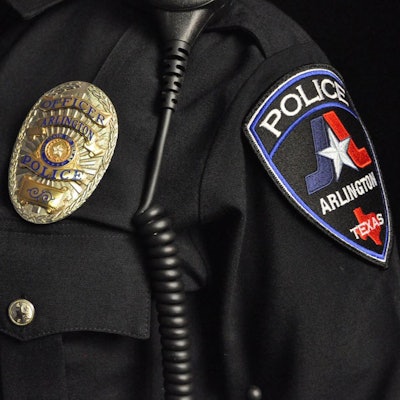 The shooting happened about 4:30 p.m. in the 4300 block of Kelly Hill Road, near Southwest Green Oaks Boulevard.
Police SWAT teams were at the home to serve a no-knock narcotics warrant and had divided into front yard and backyard teams. As the front yard team began to approach the home, shots were fired, and officers returned fire, police Lt. Christopher Cook said.
One officer was shot multiple times in the lower extremities and was transported to John Peter Smith Hospital. That officer was in good spirits Wednesday, police said in a news conference.
The second officer, who suffered a gunshot wound or shrapnel to the hand, was treated and remained at the scene, police said.
Their identities have not been released.