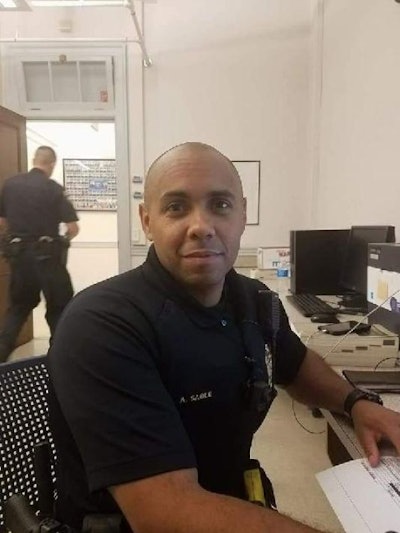 A York, PA, Police officer died Wednesday after suffering a cardiac arrest while participating in a SWAT training exercise in Baltimore County on Sunday, according to a news release from the City of York.
Officer Alex Sable, 37, was training to become a member of York County's Quick Response Team when he went into cardiac arrest. He received immediate treatment from on-site medics and was transported to a Baltimore-area hospital, where he died Wednesday evening.
According to a Baltimore County Police news release, the training session in which Sable took part was being run by the Baltimore County police SWAT unit.
Sable was among 12 people training in a swimming pool Sunday at Community College of Baltimore County-Dundalk Campus. At the end of the session, participants were required to get out of the water.
Sable suffered a medical emergency as he was preparing to exit the pool, was pulled from the side of the pool and received immediate treatment from two Baltimore County SWAT medics and two Baltimore County Fire Department medics, who were on the scene, according to the release.
The York County Quick Response Team is the county's elite SWAT-style response group, made up of officers from many of the county's police departments, the York Daily Record reports,