South Carolina prisons director says a riot that led to the deaths of seven inmates was a fight over money, territory, and contraband.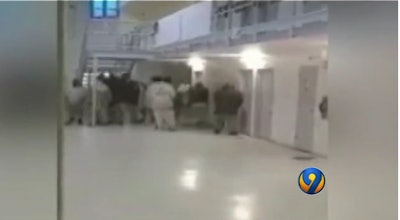 Corrections Director Bryan Stirling said cellphones helped stir up trouble Sunday night at the Lee Correctional Institute in Bishopville. He says the fights started in one unit and appeared to be contained before suddenly starting in two more units.
Stirling said the state wants to use technology to make cellphones useless inside state prisons, reports WSOC-TV.
"That's why we've been leading the effort in South Carolina to ask the FCC to allow us to block this signal," he explained at a news conference Monday afternoon.
Prisoners armed with homemade knives rioted for more than seven hours inside a maximum-security facility, and bodies were "literally stacked on top of each other," an inmate told The Associated Press on Monday.
The inmate didn't say what started the riot but said most of the inmates at the prison are affiliated with gangs and he saw several attackers taunt a rival gang member who was badly injured.
No prison guards were hurt.