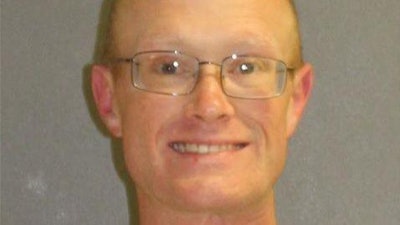 Orlando police have identified the man suspected of shooting an officer before taking several children hostage inside an apartment near Universal Orlando as 35-year-old Gary Wayne Lindsey Jr. The wounded officer has also been identified.
Officer Kevin Valencia was taken to Orlando Regional Medical Center where he underwent surgery. Police Chief John Mina told reporters the officer,who is in his late 20s, was in critical condition but was expected to live. There are reports Valencia was shot in the temple.
Mina said the shooting happened after officers responded at about 11:45 p.m. Sunday to a woman who reported being battered by Lindsey at the Westbrook Apartments.
Mina gave an update on the case at 3 p.m. as the standoff stretched beyond 14 hours. Mina said hostage negotiators had been in contact with Lindsey about five times since the early hours of Monday morning, but hadn't been able to convince him to surrender.
"We are urging him to release those children and help this situation come to a peaceful resolution," Mina said.
The Orlando Police Department said the suspect currently has four children as hostages, ages 1, 6, 10 and 11, the Orlando Sentinel reports. Initial information was that two of the children are Lindsey's, while two are the victim's, the police chief said.