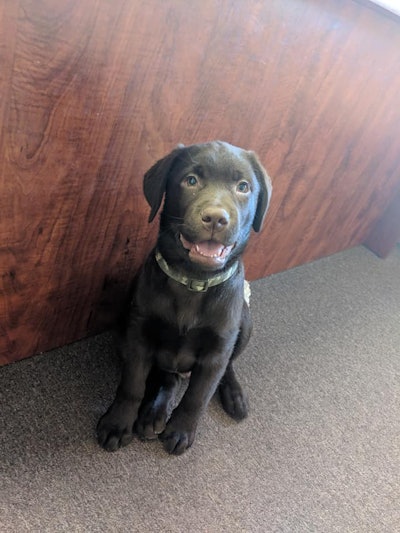 The Hancock (NH) Police Department has added a brown Labrador retriever to the ranks, but the dog will not be tasked with sniffing out drugs or fleeing suspects.
K-9 "Rookie" will instead be on hand to help individuals deal with difficult situations, according to the Union Leader.
Chief Andrew Wood told the newspaper that the animal will be an ambassador for the police department.
The dog was donated to the department by a local breeder who has been involved in breeding therapy dogs and who thought that adding a therapy dog to the department would have real value for the community.
Rookie is undergoing obedience training and house training. Wood wants to see him become a certified therapy dog in the coming year, able to work with children and seniors.