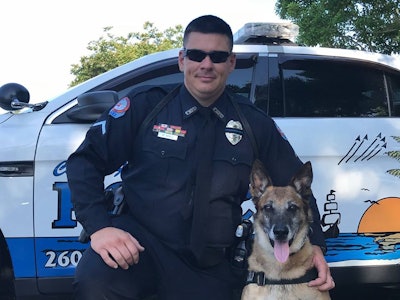 The Fort Walton (FL) Beach Police Department is seeking the public's help in raising funds to support a new K-9 unit for the agency.
"We have been without a K-9 unit in our department for some time and the void has definitely been felt," said Fort Walton Beach Police Chief Rob Lovering on the agency's Facebook page.
K-9 "Doc" retired in June and continues to live with his handler as a family pet.
"A K-9 police unit is an effective way to increase our department's capacity to protect the public as its very presence is a deterrent to crime. They keep our communities safer by patrolling our streets, sniffing out explosives and narcotics, searching for lost human beings and apprehending fleeing criminals. They help us saves lives and add tremendous value to our police department and our community."
The agency says that with financial support, the agency will pay for a new K-9, its training, veterinary care, food, and other supplies needed to maintain a K-9 unit.