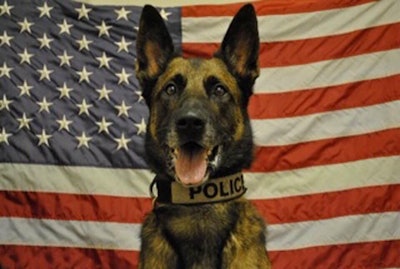 The Christiansburg (VA) Police Department is mourning the death of K-9 officer, Ringo, who recently retired from service following five years of service to the department.
The agency posted to its Facebook page, "It's with heavy hearts that we say goodbye today to retired K9 Ringo."
The agency said that the Belgian Malinois moved to the United States from Holland when he was 14 months old.
"He worked for a couple agencies for four years before being donated to the Town of Christiansburg when he was five," they said on Facebook. "He worked hard for the residents of Christiansburg and Montgomery County for five years until he retired in August 2017. He met a lot of people in our community, brought a lot of smiles and was a dedicated member of our department."
The department added, "Our thoughts are with Ringo's handler, Officer Chad Eversole, and his family, who loved and lived with Ringo. Rest easy, boy. You did very good."