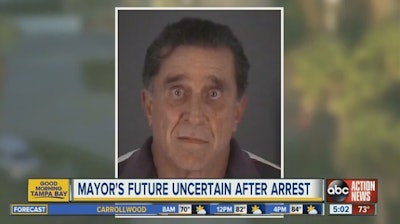 Port Richey, FL, Mayor Dale Massad is charged with attempted murder after shooting at a Pasco County SWAT team Thursday morning.
The tactical team was reportedly serving a warrant on the formerly licensed physician for practicing medicine without a license.
The Florida Department Law Enforcement told WPTV the Port Richey Mayor was treating people at his home even though he lost his medical license in 1992.
"I used to be up in the DC area. They had Marion Barry up there. This is Port Richey's version. An individual that you wouldn't believe should be in office and this is what happened," said Pasco County Sheriff Chris Nocco. "He shot at our members. He's lucky he's not dead."
Massad has been charged with attempted murder.
On Friday, Massad appeared in a Pasco County court where a judge denied bond.
Massad is also being investigated for insurance fraud.