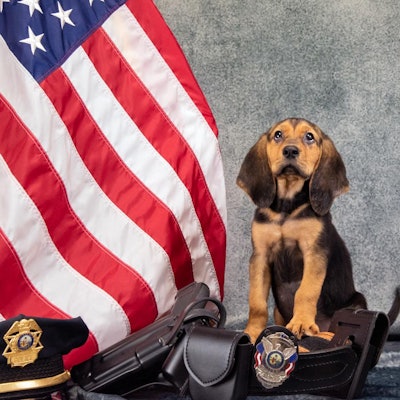 The Bradenton (FL) Police Department recently introduced its newest member of the ranks, a 9-week-old Bloodhound puppy set to begin training in search-and-rescue operations.
There was only one problem. The dog didn't yet have a name.
After opening up the naming process to the citizens of Bradenton, it was determined that she will be called Liberty.
The agency said on Facebook, "After hundreds of suggestions and a lot of heated debate around the department, it's official: Bradenton, meet Liberty! Thank you so much to everybody who submitted their choices. Libby can't wait to meet you all at community events throughout the City."