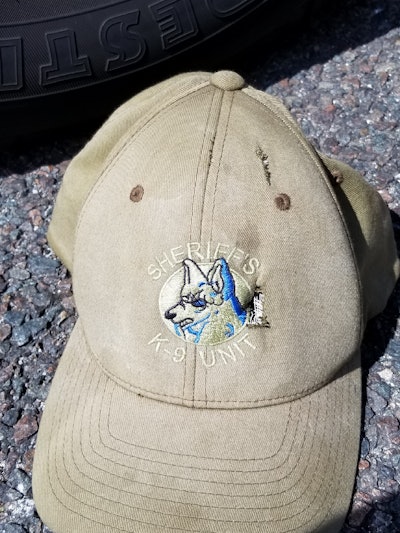 Volusia County, FL, Sheriff Mike Chitwood said he has never felt luckier during his 32-year law enforcement career than he did Thursday afternoon.
He wasn't going to have to tell a young girl that her father had been killed in the line of duty.
"A millimeter lower and Sgt. Dane is dead," Chitwood told the media a few hours after the shooting during a news conference less than 100 yards from where the face-off took place on State Road 44.
Volusia County Sheriff's Sgt. Thomas Dane, 54, had a round from a .32-caliber handgun graze his skull. The bullet punctured his K-9 baseball cap in two places and cut through his scalp, but Dane was not seriously injured, Chitwood told the Daytona Beach News-Journal.
The shooter, a carjacking suspect who led deputies on a pursuit from Deltona to the Volusia County Fairgrounds outside DeLand, died at the hospital from his bullet wounds, according to the Sheriff's Office. He was identified late Thursday as 30-year-old Phillip Thomas Marsh of Lake Helen.