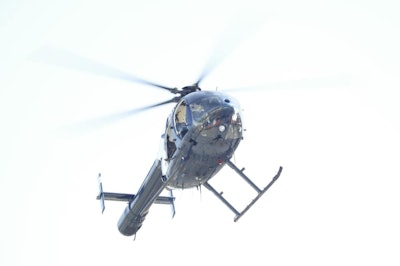 One of the helicopter crews with the Huntington Beach (CA) Police Department experienced a significant malfunction on Saturday and was forced to make an emergency landing.
The agency said on Facebook, "The helicopter was being flown by a 10-year veteran pilot and his co-pilot. As they were flying, they experienced a major mechanical failure and radioed to John Wayne Airport to request permission for an emergency landing."
As they headed toward the airport, the helicopter began to pitch violently and they fought to control the aircraft. The pilots reported spinning, twisting and tilting, and members of Orange County Fire Authority, the FAA, and authorities at John Wayne Airport prepared for a crash landing.
"Miraculously, as the pilots came towards the ground, they were able to perform emergency procedures and make a successful landing without any major injuries, damage to the helicopter or to any personnel on the ground," the agency said.