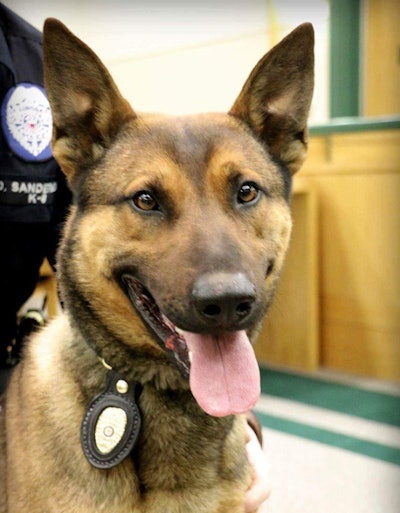 Officers with the Aurora (CO) Police Department are mourning the loss of one of their K-9 Officers after a serious medical issue claimed the dog's life on Saturday.
Just prior to the dog's passing, the agency posted on Twitter, "Thoughts, well wishes, prayers or support for our K9 Draco and Ofc Green. Draco has a serious medical issue and was rushed in for emergency care. He is receiving care at VCA Alameda East Veterinary Hospital. He is fighting for his life, his prognosis is unknown. Thank you."
K-9 Draco died a short time later. Police did not specify his illness.