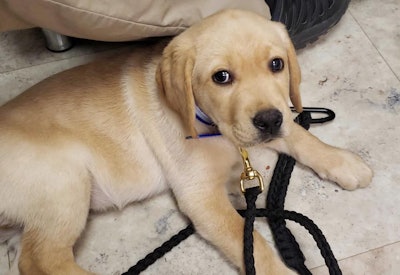 The University of Kentucky Police Department recently welcomed into its ranks a new K-9 trained to help victims, witnesses, and responding officers deal with trauma.
According to WHAS-TV, K-9 Hudson is a Labrador Retriever who will work with one of the department's patrol officers.
The agency said in a Facebook post, "UKPD has a new therapy dog! His name is Hudson and he's a Labrador Retriever. His handler, Officer Culver, is a patrol officer and plans on taking Hudson with him to certain patrol calls once he is fully trained. Hudson will also be trained in giving the best cuddles and easing your stress-levels.