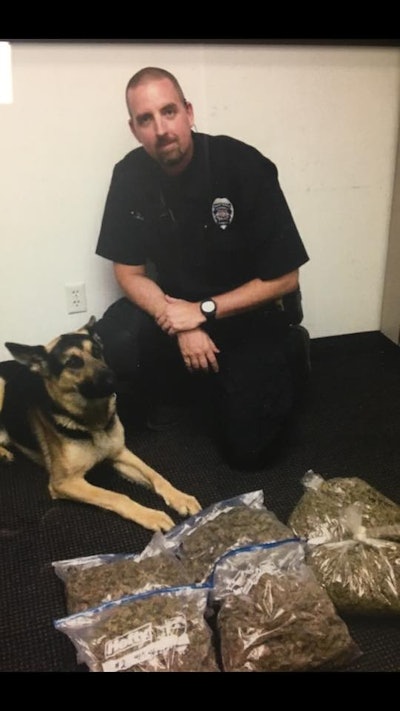 Officers with the Centerville (UT) Police Department are mourning the loss of one of their retired K-9s.
The agency posted to Facebook, "We are sad to learn of the passing of one of our retired K-9s. K-9 Joker worked with Officer Jason Read beginning in 2013. K-9 Joker worked for a couple of years before having health issues that required an early retirement. Officer Read and K-9 Joker were responsible for making several drug seizures."
The Facebook post included an image of K-9 Joker and Officer Read with a substantial seizure of narcotics.
The social media post continued, "Officer Read and K-9 Joker made several appearances at schools and other community events to teach others about the value of police dogs and how they work. After retirement K-9 Joker spent the rest of his life with the Read family where he enjoyed the retirement life of long naps and being well taken care of."
The agency noted in the social media post that Officer Read passed away last year from complications of injuries sustained in an off-duty motorcycle crash.