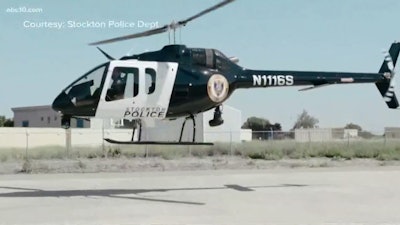 The Stockton Police Department recently announced the acquisition of a brand new helicopter to assist officers from above.
According to ABC News, the Bell 505 Jet Ranger X—which cost approximately $3 million—was funded by monies secured by Stockton lawmakers Cathleen Galgiani and Susan Talamantes Eggman.
Dubbed Falcon One Zero, the aircraft will fly four days a week and has been in the air above the city since late June.