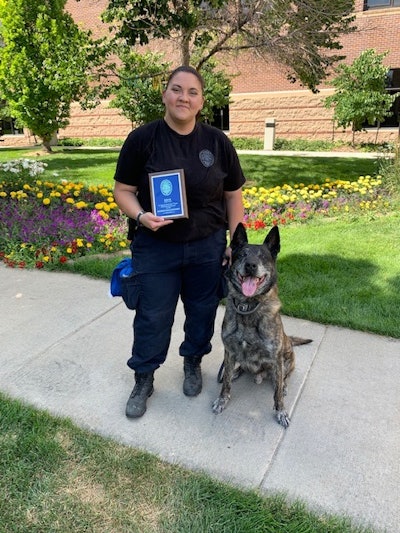 A K-9 with the Broomfield Police Department recently retired from duty after seven years of service with the agency, and a large group of his K-9 colleagues showed up to the ceremony marking the occasion.
The agency posted to Facebook, "Congratulations to Broomfield Police K-9, Henk, and his handler, Officer Danielle Faczak! Henk has officially retired from the Broomfield Police Department after seven years of service with Officer Faczak."
The post continued, "He was retired due to his age, and will now spend the remainder of his life relaxing by the fire and sleeping in the shade. Thank you for your service, K-9 Henk! (A special shout-out to several of our law enforcement partners who came out to Henk's retirement ceremony)."