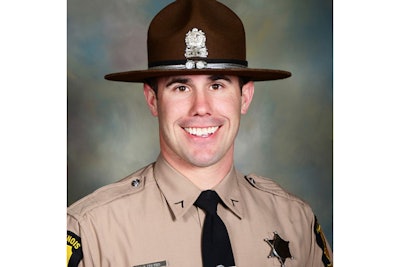 A trooper with the Illinois State Police was shot and killed while serving a warrant on Friday evening.
According to CBS News, Trooper Nicholas Hopkins was with other members of the Emergency Response Team making entry into a home when he was shot by an occupant during an exchange of gunfire.
The agency said on Facebook, "As most of you already know, the Illinois State Police suffered an untimely and tragic line of duty death of SWAT Operator Trooper Nicholas Hopkins yesterday evening. In the nearly 100 year history of the Illinois State Police, we have NEVER lost four troopers in one year and this is the first loss of a SWAT operator in the 20 year history of ISP SWAT. But know this, our hearts may be broken, but our resolve is NOT. We will continue to serve the people of this great state with an unwavering determination to pursue justice with all of our might."
Trooper Hopkins had served with the Illinois State Police for 10 years. He is survived by his wife and children.