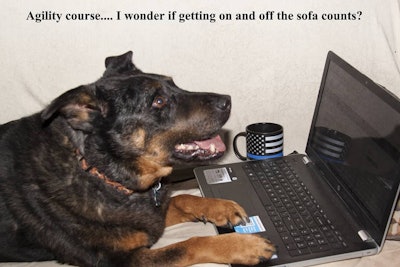 The Mount Shasta Police Department had some fun on social media in announcing on social media that the agency is reinstating its K-9 program.
The agency said on Facebook, "We are starting the recruitment for the position of Police K-9 immediately. Appropriate candidates must have the following characteristics:"
"Must have a nose for trouble"
"Must be outgoing and like working with the public"
"Must work well with a partner and release toys on command"
"Must be agile (physical agility course completion requirement)"
"Must be a Dog (Cats are not qualified for this position)"
The post continued, "On a serious note, we are grateful for the support of the community as well the City Council. We would like to thank local sponsors for donations to the program as well as the Arthur R. Dubs Foundation for a generous grant. We are looking forward to getting this program off of the ground and are excited about adding a K-9 as an additional asset to serving our community."