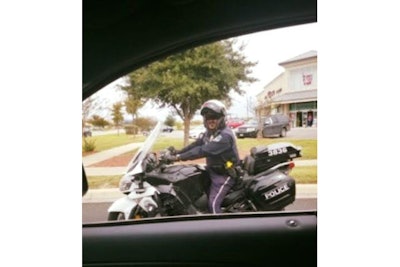 A motor officer with the Austin (TX) Police Department was struck and seriously injured by an allegedly drunk driver over the weekend.
According to CBS News, Officer Abel Garza was transported to a nearby hospital with a fractured hip.
The agency posted to Facebook, "A lot of you are celebrating the 3-day Labor Day weekend! Just remember if your celebrating contains alcohol... have a plan! Arrive Alive... Don't Drink and Drive!"
The post continued, "Choosing to drive drunk can be costly for you and anyone else you come across in the community!"
The post concluded, "Tonight we send prayers and hopes for a speedy recovery to Motor Officer Abel Garza who was struck by a vehicle last night while serving our city!"