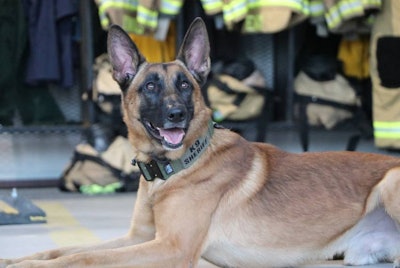 On Nov. 5, Texas voters will consider Proposition 10, which would amend the state Constitution to allow retired law enforcement animals, such as dogs or horses, to be adopted by their handlers or other qualified caretakers. Currently, the animals must be sold at auction or destroyed. A proposal to put the measure on the ballot received unanimous support from the Texas Legislature last spring.
Collin County Sheriff Skinner, a former military K-9 handler, and his counterparts in Ellis and Tarrant counties sought to change the law to ensure retired law enforcement animals would be allowed to retire with their handlers, the people they've spent almost every minute of every day with for years.
"As they get older and more and more used to the families that they're around, these dogs, they're like a pet, and they love their handlers and their families," said Skinner, who is also the chairman of the legislative committee for the Sheriffs' Association of Texas. "So why not give them the ability if they're qualified to be a caretaker for their dog?"
David McClelland, the Tarrant County Sheriff's Department chief of staff, told the Texas Tribune there was a vacancy in one of the K-9 positions when he came in with Sheriff Bill Waybourn in 2017. As they began working on a replacement, they looked at the policies regarding retired law enforcement animals and realized state law prevented them from being easily adopted by their handlers. The county would be required to auction the animal, which creates the risk of the handler being outbid, or euthanize it.
"Without this law being in place, you've got to go home and tell your 10-year-old why they don't have their dog anymore," McClelland said.
Most cities let handlers adopt the retired animals, but counties, McClelland said, are much more restricted.