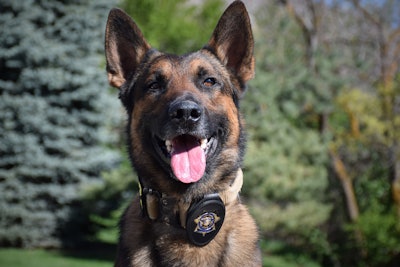 Deputies with the Davis County (UT) Sheriff's Office are mourning the loss of K-9 Chopper, who got out of the kennel in his handler's patrol vehicle and ran into traffic, where he was struck by a car and killed.
The agency said on Facebook, "It is with great sadness that we announce the death of Chopper, a K-9 with Davis County Sheriff's Office for 5.5 years."
The post continued, "Chopper ran directly into live traffic, was hit, and the impact killed him instantly. He was a talented 6.5 year old Shepherd mix and he will be missed. RIP Chopper. We love you!"
Chopper's line-of-duty memorial service will be held on December 3.