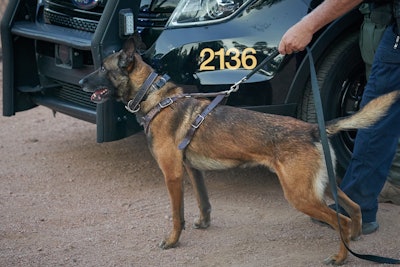 Officers with the El Mirage (AZ) Police Department are mourning the loss of one of their K-9s after he was shot and killed by a suspect on Friday night.
According to Fox News, the suspect—identified by authorities as 38-year-old Joe Ruelas—was wanted for aggravated assault when officers came upon him. One officer unleashed K-9 Koki in an effort to apprehend Ruelas, who fled on foot.
During the pursuit, Ruelas reportedly fatally shot K-9 Koki. Officers returned fire but the suspect managed to escape. He was later found dead from a self-inflicted gunshot wound.