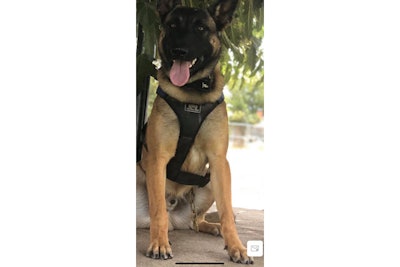 Two local agricultural enterprises in California's central valley have joined forces with local citizens to fund the resumption of the Parlier (CA) Police Department's K-9 unit just two years after the tragic death of K-9 Indy.
The agency said in an announcement posted on Facebook that Maxco Supply Inc. and Sun West Fruit Company have contributed a total of $15,000 and are forging ahead with the effort to raise even more money to fund the acquisition of a 1-year-old Belgian Malinois named Koba.
K-9 Koba started training with his handler—Officer Landon Boldging—a week ago and is expected to begin patrolling in mid-April.