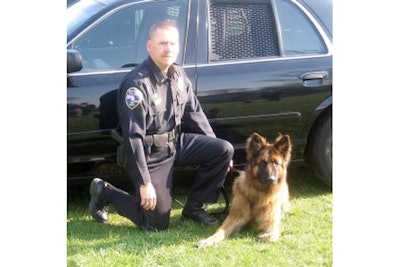 Officers with the Germantown (WI) Police Department are mourning the loss of a retired K-9—the second in the agency's history—after its passing over the weekend.
The agency posted on Facebook, "K-9 Rambo was a long-haired German Shepherd Dog imported from the Czech Republic. Rambo was a dual purpose K9 that was trained to detect controlled substances such as marijuana, cocaine, heroin, and methamphetamine. Rambo was also trained to perform patrol/utility functions such as handler protection, suspect apprehension, tracking, building searches and area searches."
K-9 Rambo retired from the Germantown Police Department in August 2017 after seven years of service due to failing health.
The social media post concluded, "Our thoughts and prayers are with Lt. Dave Huesemann, and his entire family, as they deal with the loss of their beloved Rambo."