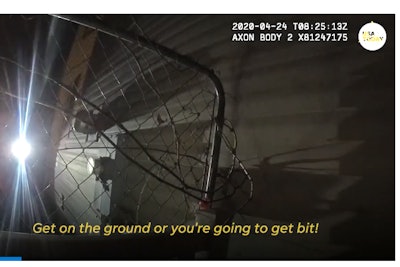 An officer with the Salt Lake City Police Department faces charges of aggravated assault stemming from an April 2020 incident in which he allegedly ordered his K-9 to bite a subject who was reportedly compliant with commands to get on the ground and raise his hands.
According to USA Today, Officer Nickolas Pearce and a K-9 are seen in body-worn camera video footage—released last month—approaching 36-year-old Jeffery Ryans in his backyard in response to a call for service about a domestic dispute.
The Salt Lake City Police Department said in a statement, "Both will be evaluated and taken into account as the Department is finalizing its Internal Affairs Investigation. If Internal Affairs finds that Officer Pearce committed a policy violation, the Chief's Office will follow the disciplinary process required under state and federal law."