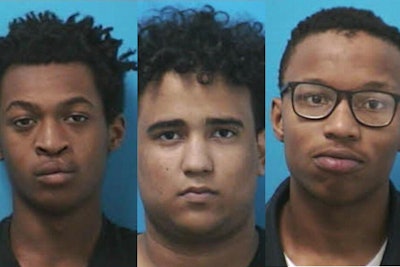 Three teenagers have been arrested and charged with aggravated robbery following an incident in which they allegedly drew weapons and confronted an undercover officer with the Franklin (TN) Police Department on Monday night.
According to NBC News, police say the officer—whose name has not been released—was engaged in an investigation to seize stolen firearms in a buy operation. The suspects drew weapons on the officer, took the money he was offering to purchase the illegal firearms, and then fled, police say.
The officer was reportedly unharmed in the incident.
All three offenders—identified as Zachary Smith, Kendrell Ellison, and Daniel Miller—are 18 years of age.